Features of RoomMate Hotel Reservations Software
Maximum of 200 rooms.
Flexible set up with up to 5 meal plans and 8 types of room.
Graphical booking chart, clearly differentiating between future bookings, registered guests, and guests who have checked out. (Click here for a screen shot.)
Monthly and annual bar chart reports on occupancy.
Monthly reports on receipts.
Monthly reports on earnings by profit centre (eg bar, restaurant).
Report on projected revenue.
Report on current guests.
Reports on arrivals and departures for a selected period.
Reports on referrals and agents' commissions.
Report on cancellations.
Report on guests sorted by address.
Report on overstays.
Reports on account holders.
Room audit report.
Password protected setup.
Choice of date format (dd/mm/yy or mm/dd/yy).
Data file backup
Hot keys for repetitive functions.
Confirmation of reservations by email.
Network ready.
User manual as HTML document.
Export reports in Excel format.
WebLink module which allows customers to check room availability and make reservations online.
Integrates with our restaurant software.
Sends SMS messages to guests.
Send emails to guests.
Reminders.
Print logo on bills and correspondence.
New in version 5.5: click on the booking chart to start a new booking.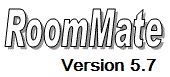 Hotel Reservations Software
by GrenSoft
Phone: +1 888 213 4610
(Toll free USA & Canada)