New bookings
To make a reservation, click on the calendar icon on the toolbar and enter the details.
The customer details will be saved so that you do not have to enter all the information each time you make a reservation for the same customer.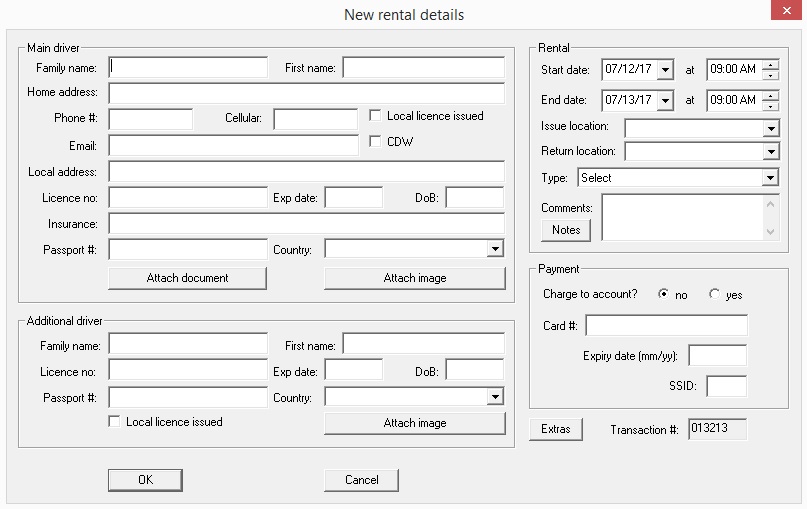 Select the vehicle on the booking chart. Reservations will be shown in green.